Welcome to Sir Pinto Holiday Inn. Best Cheap executive accomodation in witbank - Emalahleni
Wednesday, 4 July 2018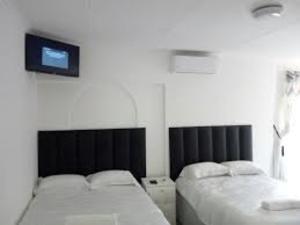 Item details
City:
Emalahleni, Mpumalanga
Contacts

Reception

+27 73 265 8927
Item description
STAY IN WELL-APPOINTED COMFORTABLE ROOMS
Situated in one of the most sought after areas sir pinto guest house offers a refreshing hotel experience in the heart of Midtown Witbank, our accommodation offers travelers, World-class eateries and watering holes abound in the neighborhood that means business when it comes to client dinners and after-work drinks.
Sir Pinto Holiday Inn
21 French Street
Witbank
1035
Mpumalanga
013 656 0825
27 73 265 8927
bookings@sirpinto.co.za
www.sirpinto.co.za

For Executive Rooms, Double Rooms, Deluxe Room. Guest Rooms, Hotels, Lodging, Cheap Hotels, Accommodation, Cheap Accommodation, Holiday Accommodation, Guest House, Guesthouse, Cheap deals, Holiday Homes, Cheap Rooms, Booking Hotel, Hotel Comparison, Resorts, Accommodation in Witbank, Accommodation in Witbank, Self-Catering Accommodation, Guest Houses in Witbank, Best Guest Houses in South Africa.